Welcome to Our Practice
Welcome to our practice!! We look forward to meeting you and your family and to help with your eye care needs. We know that you have many options on where to go and we thank you for choosing us!
Our office is fully equipped with the most current technology and years of doctors' experience to provide you with top-notch eye care.
Our doctors are able to provide routine care, helping you with glasses and contact lens exams. But also we provide medical eye care treating conditions like pink eye, dry eyes, allergies and more.
The optical boutique offers a variety of today's latest frames and sunglasses, and a friendly staff that strives to work with you to uncover your personal eyewear style making it fun and simple.
Our team's ultimate goal is to provide the finest eye care and eyewear while building lasting relationships.
Meet Dr. Amna Malik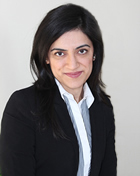 Licensed and certified by the Illinois Board of Optometry, Dr. Malik has been practicing as an Optometrist since 2005.  Dr. Malik is a thorough practitioner of full scope medical optometry with a background in primary care, disease treatment and both pre- and post-operative care. In addition, she is proficient in diagnostic examinations, performing a full range of testing for patients.  She has been practicing at Focus Eye Care since 2010.