Meet Our Doctors
Dr. Amna Malik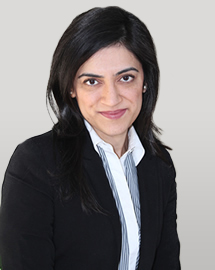 Dr. Amna Malik earned her Bachelor of Science degree in Biology from the University of Houston in Texas. She then went on to complete her Doctor of Optometry degree from the prestigious University of Houston College of Optometry.
Licensed and certified by the Illinois Board of Optometry, Dr. Malik has been practicing as an Optometrist since 2005.  Dr. Malik has diverse knowledge and experience gained through her work in various eye care facilities including private practice and surgical clinics. She has been practicing at Focus Eye Care since 2010.
Dr. Malik practices full scope medical optometry with a background in primary care, disease treatment and pre and post-operative care. In addition, she is proficient in diagnostic examinations, performing a full range of testing for patients.
In her free time, Dr. Malik is dedicated to offering community service. She is an active volunteer for Humanity First, lending her time to provide care in underserved communities. Dr. Malik loves spending time outdoors with her husband and two young children.  She is fluent in English and Urdu/Hindi, and can speak conversational Spanish.
and Associates….
Dr. Malik has a wonderful team of associate optometrists. All are highly qualified doctors that provide excellent comprehensive eye care including medical eye problems.